Experience Clean in Every Corner
Dive Deep into Cleanliness
Experience the art of precision cleaning with L & L Home & Office Cleaning Services, where every detail matters. Our commitment to perfection ensures lasting freshness and fragrance.
Deep Cleaning Services in McGregor, Florida
L & L Home & Office Cleaning Services is a well-established cleaning company that offers matchless deep cleaning services in McGregor, Florida. Unlike regular cleaning, our deep cleaning dives into the corners and recesses often overlooked, extracting stubborn grime, dust, and pollutants. We understand the Floridian lifestyle and the challenges that come with it. Our experts tackle everything from the salt and sand tracked indoors to the occasional humidity-induced mold spots. We return rooms to their original luster, ensuring spaces feel fresh, hygienic, and invigorating. Our dedication to superior service and our local understanding make us the go-to choice for residents seeking a reliable deep cleaning service provider. Elevate your living or workspace with L & L Home & Office Cleaning Services' unmatched cleaning prowess.
Balancing Affordability with Efficient Deep Cleaning
Finding services that balance affordability and quality can be challenging in today's fast-paced world. Deep cleaning stands apart from regular tidying up. It demands advanced techniques and specialized equipment. As a result, many people experience increased expenses, making it crucial to choose a provider wisely. Therefore, L & L Home & Office Cleaning Services prioritizes cost-effective methods in providing professional deep cleaning services in McGregor, FL, making us the reliable and budget-friendly option. By adopting innovative, time-saving approaches and investing in durable, efficient tools, such services ensure thorough cleanliness within a reasonable budget. Consumers benefit from a sanitized, refreshed space and the peace of mind of knowing they're getting genuine value for their money.
Innovation in Sanitation: The Edge of Modern Cleaning Equipment
Discover the transformative role of cutting-edge tools in redefining the parameters of cleanliness, ensuring spaces aren't just cleaned, but truly purified. High-tech machines offer precision, accessing hard-to-reach corners and removing deeply embedded dirt and grime that conventional tools might miss. Additionally, advanced equipment often comes with filters that trap allergens, ensuring cleanliness and a healthier environment. By leveraging these technologies, L & L Home & Office Cleaning Services delivers exceptional deep cleaning services in McGregor, FL, to remove visible dirt and sanitize spaces with greater depth. When considering a deep cleaning service, contact L & L Home & Office Cleaning Services for a thorough cleaning that leaves your property fresh and clean for a long time.
Professional Deep Cleaning Services For Houses And Offices
Both office spaces and homes harbor hidden dust, allergens, and germs that regular cleaning might overlook. We recognize both environments' unique challenges and provide deep cleaning services in McGregor, Florida, for thorough cleaning. For offices, a clean space can boost employee morale and productivity and project a professional image to visitors and clients. On the other hand, homes require a special touch to ensure comfort, safety, and a refreshing family atmosphere. Our customized deep-cleaning solutions address these needs and utilize advanced equipment and techniques to refresh every corner. By straddling the demands of both residential and commercial spaces, we guarantee environments that are not just clean but genuinely revitalized.
Mission
We aim to transform residential and commercial spaces using unparalleled deep cleaning expertise. We strive to ensure every nook and corner radiates health, hygiene, and harmony by providing reliable deep cleaning services in the town.
Vision
We envision a future where L & L Home & Office Cleaning Services benchmarks deep cleaning excellence. We aspire to consistently create and maintain environments that exude purity and offer safety to all occupants.
Our Services
House Cleaning
Our team ensures every home feels welcoming, providing a thorough clean that targets everyday dirt and clutter, transforming living spaces into refreshing sanctuaries.
Deep Cleaning
We delve deep and use high-tech equipment to provide deep cleaning services in McGregor, Florida, to tackle hidden dirt and grime, rejuvenating spaces with precision and advanced techniques to restore freshness.
Move-in/out Cleaning
Our professionals make transitions smoother, preparing spaces for warm welcomes or heartfelt farewells, emphasizing thoroughness and care.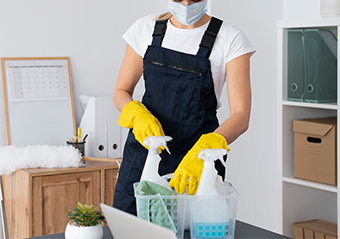 Apartment Cleaning
Our specialists cater to apartment dwellers, adapting to varied layouts and ensuring every corner of your urban space shines.
Home Cleaning Specials
Our unique packages cater to homeowners, offering tailored plans that merge affordability with meticulous attention, revitalizing homes.
Post Construction Cleanout
Our crew tackles the aftermath of construction, restoring order and cleanliness, presenting a fresh and inviting space.
Foreclosure Cleanout
Our dedicated team brings hope to properties, addressing challenges inherent to foreclosed spaces and readying homes for new beginnings.
Office Cleaning
Our professionals ensure business spaces mirror the professionalism they house, creating hygienic, productive environments for staff and visitors.
Frequently Asked Question
How often should I opt for deep cleaning services?
While routine cleaning maintains daily freshness, we recommend deep cleaning every 3-6 months. It ensures the longevity of your property's cleanliness and enhances overall hygiene.
Are the products used in deep cleaning safe for homes with pets and children?
Absolutely! Our commitment to safety means utilizing eco-friendly and non-toxic products, ensuring a clean, safe environment for all members of your household.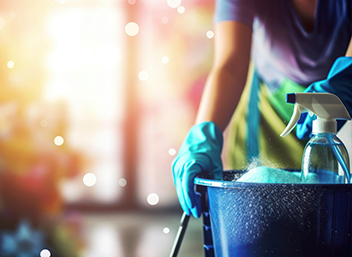 Can I customize the deep cleaning service to suit my office's needs?
Certainly! Every space is unique. We adapt our services to fit your office requirements, ensuring cleanliness without disrupting your workflow.
What sets deep cleaning apart from your usual cleaning routines?
While regular cleaning handles everyday tasks, deep cleaning focuses on eliminating deep-seated dirt and grime from areas often missed, offering a meticulous and thorough cleanse of your space.
Why Choose Us
12 Years Of Experience
With over a decade in the cleaning industry, our expertise speaks volumes. Our longevity is a testament to clients' trust in us, ensuring consistently impeccable results customized to individual needs.
High-Grade Deep Cleaning Instruments
We leverage state-of-the-art tools to provide deep cleaning services in McGregor, Florida. Our advanced instruments target ingrained dirt and persistent stains, guaranteeing a visible and deeply felt freshness.
Testimonials
Elizabeth Garcia
2023-09-16
The two ladies that cleaned my house did an amazing job! When they deep clean, they clean vents, based boards, doors, door frames, sweep and mop under things. My house has never felt more clean, and it saved my weekend. I highly recommend!
Had a mess going on, wasn't able to keep up. Came out and did a tremendous job cleaning up. I would recommend them to anyone. Keep up the good job, guys.
Fanm Lazil "Abby" Pagenyen
2023-09-11
Great company, very Reliable . They get the job done.
Harrisson Nicolas
2023-09-11
Thanks L&L, service was great, staff was amazing, definitely I'm recommended this company to anyone who's need their home cleaning.
Francine Damato
2023-08-29
This company is amazing they were so friendly and compassionate cleaning my uncles home! Mario and Freddie took on the toughest job that no other company would! And his team made my uncle's home like he just moved. In! Clean from the smell of smoke,dust, garbage and roaches! I will continue to use them! They were the kindes and offer the best service that money can't buy! One greatfull customer!
Denise Gladding
2023-08-28
Very professional and affordable!
Mission Evangelique Du Bon Samaritain
2023-08-28
Thanks, L&L, great company, they were on point, I recommended anyone who's looking for cleaning services. Thank you Mario, your staff were very professional.
Dieula Francois
2023-08-23
As I was searching for a cleaning company I came accross L&L Home and Services cleaning is the best, I will definitely use them again Thanks L&L
Marie lovelie Laguerre
2023-08-23
Their service is great and excellent Thanks L and L, Mario please schedule me every other week